Once you have successfully created your campaign, you will automatically be directed to your campaign dashboard.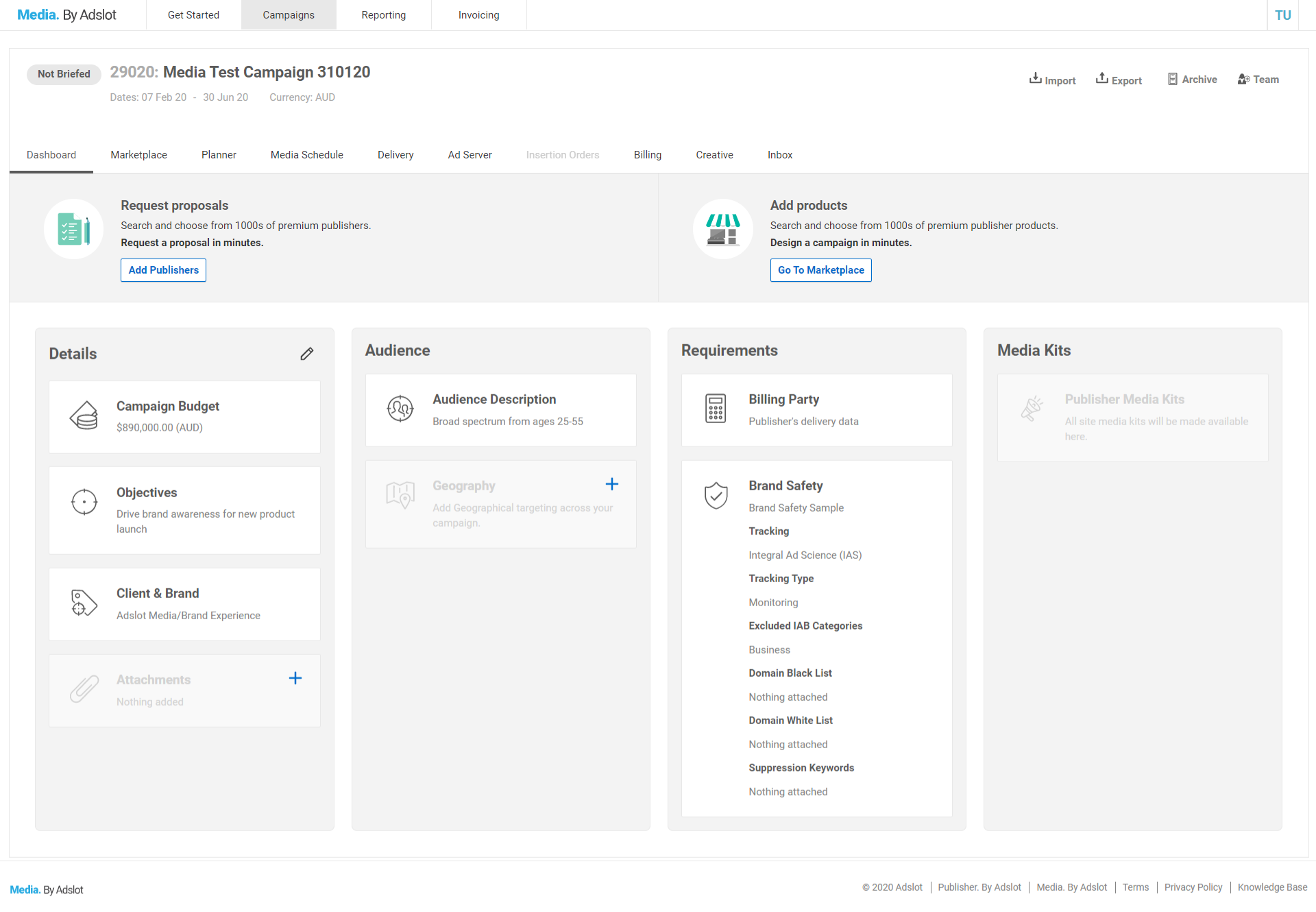 The above image is what you'll see upon creation of your campaign. There are two action points which can be taken at this stage. The first option is to send out a request for proposal to a nominated list of publishers or sites. You would use this option in the instance of discovering offers from publishers who may not have all their products setup and available via the marketplace yet or you may want something more customised as part of your brief.
The second option is to navigate to the marketplace - here you will be able to discover available products on your own by searching or applying filters.
Once you start working on your campaign - meaning you may have received some proposals or added items into your planner - your dashboard will come to life with more in depth information for you to access. The dashboard is the go-to-place when trying to understand where things are at for your campaign and knowing what action is needed and when.